How to Permanently Delete All the Content from an Android Device
Deleting just doesn't seem to be deleting any more. We all get to that point with our Android smart phones or tablets when we realize that we need to do a little spring cleaning – whether it be old contacts, messages with people that we no longer talk to any more, or photographs that we would rather no one else saw. You may also have decided that you want to sell on your smart phone to someone else, and the last thing that you would want is for them to have access to all of the different websites that you have viewed, and your Facebook login. And so you decide to delete some data permanently from your Android phone. One sweep, one click, and it seems as though it has completely disappeared. However, that is not entirely accurate.
Instead of completely deleting what you have asked it do, android devices take a slightly different route. Whereas you have hoped that your phone has removed each and every part of that data, the android processing system has actually just partially overwritten that section in the memory. That means that underneath the new information is exactly the same old information that you wanted to delete. As it is still there, it is perfectly possible for someone with a little skill and expertise to retrieve the data that you had thought was safely gone forever.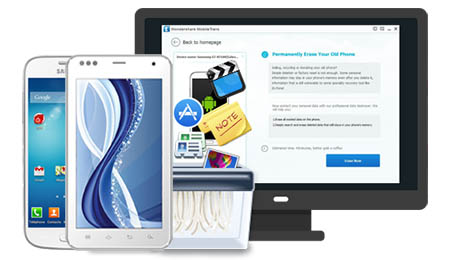 This is enough to make you frightened of taking any photograph ever again, but thankfully there is a simple way around this. Although some apps have been created to do this for you, they have actually raised more concerns than they have solved – what do they do with the 'deleted' data? it is possible to permanently delete data from an Android phone yourself to make sure that everything is gone: all you need to do is to download our Android data destruction tool called SafeEraser and follow these easy steps.
Step 1: Launch the program and connect your smartphone or tablet to your computer
The program SafeEraser should be run on your computer as you connect your phone. When the program starts up, it might ask you to install MobileGo on your Android. After the installation, you'll see your device in the main user interface of the program.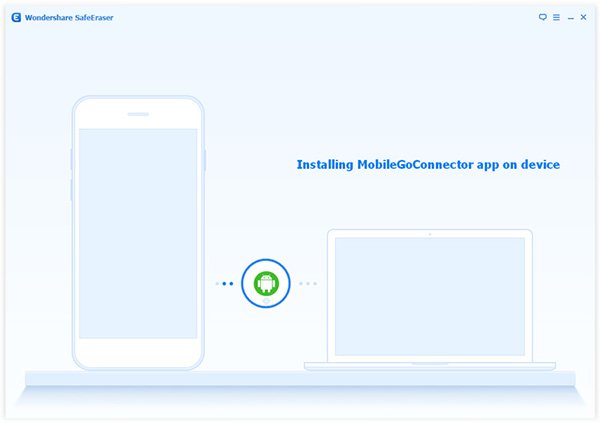 Step 2: Start to remove the data you no longer want to keep
Near the middle-right corner of the screen you should be able to see an 'Erase All Data' option. When you choose this, a dialogue box should appear. After you have read all of the information, you will need to enter 'delete' into the box at the bottom. Take a long deep breath, and say goodbye to your data. Then click 'Start to erase'. This will begin the process of removing all of your data from your smartphone or tablet with an Android operating system.
Caution: This process will permanently delete all the data on the connected Android device.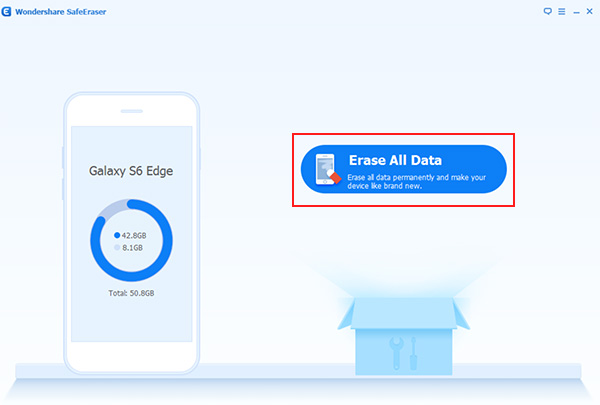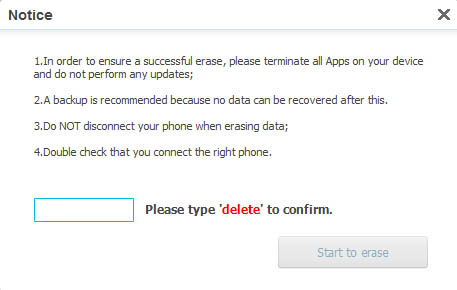 Download SafeEraser Android for Windows OS
Buy Full Licensed Version of SafeEraser Android for Windows ($39.96)