How to Transfer Data from One Android Device to Another Android
When you want to transfer data from one Android to another Android, you could assume that it is completely impossible. After all, everything seems so much more simple when you are running a phone with the Apple iOS on: you can merely backup your phone data onto the iTunes program, and then it is possible for you to access it again at any time. You could then put all of that data back onto your old phone, or even onto another different one. But sometimes, it can all seem so much more complicated with an Android phone. That is probably because there is not an iTunes alternative for the Android operating system that has become as popular as the Apple iTunes software.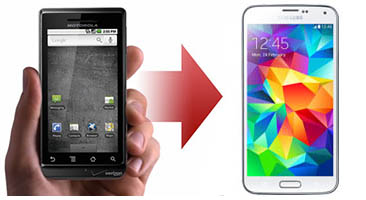 There are many reasons why you may want to transfer data from one android device to another. You may want to copy some photographs over to a friend or a family member's phone, if you took them during an event that you both attended – or especially if they were not able to attend, and wants the keepsakes for themselves. You may have purchased a new phone, and wish to transfer data such as important contacts, text messages, apps, songs, photos, etc. from old Android phone to new Android phone. You may need to combine phone contacts between you and your partner, or give some important emails to a business colleague. You do not want the hassle of having to forward each and every single one, so you hope to just migrate the data right over.
Thankfully, for all of these various situations and more, there is a solution. There is now a marvellous computer program called MobileTrans phone transfer that will make migrating your data over from your Android phone to another one completely pain free. It will do absolutely all of the hard work for you: all you will need to do is decide what data you do, and do not, want to be transferred over.
The steps to migrate your data from one android device to another is really very simple. All you will need to do is to follow these three easy steps after downloading the program for your operating system:
Step 1: Download and install MobileTrans on your PC or Mac
Firstly, you will need to download the MobileTrans Phone Transfer program onto your computer. After you have successfully installed it, you should open up the program and select Phone to Phone Transfer mode. Now you will see the following window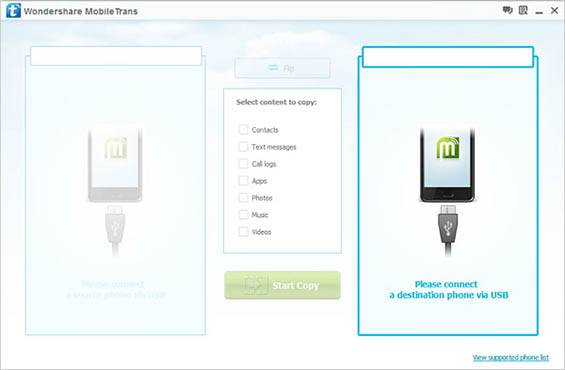 Step 2: Connect your both Android devices to your computer
Now, get the two Android devices that you have; the one with the data, and the one that you wish to transfer the data over to. Connect both of them to your computer via USB cable – this should be easy, using the USB ports. Both of the two phones should be detected by the program, and should appear on your computer screen. If you want to switch them around, just press 'Flip'.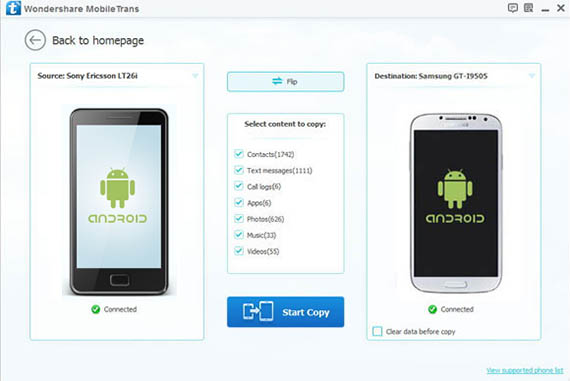 Step 3: Start transferring data from one Android to another
Now, you need to manually go through the phone with the data on that you want to transfer, and select which bits you want to copy across. These may include your phone contacts, your apps or messages, and any media such as photographs that you have taken. Once you are happy that you have selected all of the data that you want to migrate over, click 'Start Copy'. When it is all done, you should click 'Completed' so that everything is finished off properly.
Don't forget: both phones should be connected at all times during the processing of the data, and you will probably need iTunes installed on your computer if you are have iOS on your phones.
There you are! You have now successfully migrated your data from one Android device to another one.
Download Free Trial Version of MobileTrans for Windows OS
Buy Full Licensed Version of MobileTrans for Windows ($31.96)